VOICE FOR CHANGE: AN ACTOR'S ROLE
We assemble in a circle; each of us presenting a unique self within the group. Amy Gwilliam invites us to take our shoes off and step one place to the left. "How would it be to step into someone else's shoes?", she asks.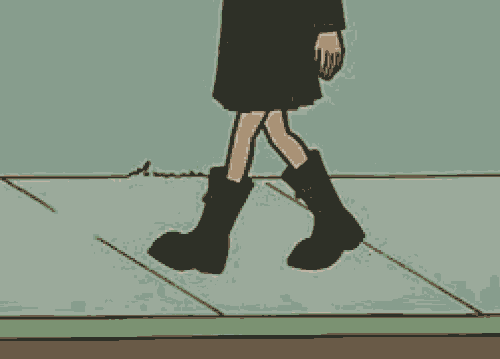 The Mono Box and the Equity Young Members' Committee. A series of talks and workshops in which we explore how we can, as creative beings, facilitate change: within ourselves, in the world, and with each other.
Amy, with her caring yet provocative tone asks:
"What is an Actor?"
The question lingers in the air. In front of us there is A Blank White Page. It's an invitation.
The analogous Greek term for actor is ὑποκριτής(hupokritḗs), meaning "one who answers".
But how does this resonate with us today?
We begin to scribble impulsively:
A MIRROR A STORYTELLER MAD(!)
AN ACTIVE COMMUNICATOR A HUMAN A PROVOCATEUR …
We don't think, just write. The page fills until there is no white space left. We are invited to read the words, speak the list aloud. Individually and collectively.
Being an actor can be an exhilarating, empowering and sometimes daunting task. We are explorers living on a tightrope. We share parts of ourselves others daren't. We are revealers, truth-sayers, vessels. Sometimes it's thrilling, at other times terrifying. We are also humans. Humans with lived experience. What, as humans, do our guts say? What, as humans are our own truths? Our passions? Our beliefs and boundaries?
Do we forsake all these in the name of 'acting'?
Do we become products of expectation?
Where do the obstacles lie? Within us? Or are we facing external barriers? We are invited to write a stream of consciousness again. This time the question:
"What is stopping me?"
Once, we've finished writing, we read our lists aloud. It's an interesting question. Everyone's lists are different but there are some similarities across the board. I find myself writing a random concoction of statements but more than once I write "ABSOLUTELY NOTHING!" (That's my feisty, optimistic brain. It loves to do a complimentary dance with my despair, don't-disappoint-your-parents brain. They hold each other in good, sometimes screaming conflict, esteem.) Of course, there are always restrictions, always obstacles, but it feels if the desire to move through them is greater than the resistance there is at least scope for movement. Everyone writes and shares honestly. No two people's experiences are the same so no two people's challenges or dreams will be identical. What we all realise, guided by Amy's cheeky, playful demeanour is that truth can be absurd. Ridiculous. Hilarious even. Take our words seriously, but definitely not ourselves.
Amy uses her gifts to protract our inner clowns. We rap, become stand-up comedians, adopt accents, laugh, sing.
The mood is honest, but light.
We might take heart in our ridiculousness.. But somewhere within we are calling for action, or we stagnate. We're calling for Change. We're actors. You know the rule. Say yes and….Let's roll with it.
"What is change?" "In the medical world, a clinical definition of death is a body that does not change. Change is life. Stagnation is death. If you don't change, you die. It's that simple. It's that scary."
― Leonard Sweet
Oh my….thank God. Change is good.
We scribble again:
WHAT IS CHANGE? ASKING QUESTIONS EXPANDING AND SAYING YES GROWTH
FEELING EACH OTHER DESTRUCTION OF THE SYSTEM ME?
These are no small questions and whilst philosophy is lovely, action is better. In order for action, we need to be specific.
So each of us writes a specific question. Something we would like to change about the industry, about the world, about societal perceptions. Followed by "Do you agree or disagree: Discuss."
We share and listen. We don't always agree. Passion becomes tangible. Voices animated. Sentences overlap. Bodies take on a state of aliveness. Brains, hearts and bodies unite. Some things that arise:
Women should not be fearful of ageing in the Industry.

Do we need more support for working class actors?

Are there more opportunities for white actors? What we are left with here are some real issues. And whilst we might not move walls in one workshop, these are important questions. So too, for many people, is a need to be heard, to be able to have a voice and not feel silenced. So really, what does change actually look like? And how do we go about making it? Change is sometimes instant. Sometimes not. When it comes to big change, this can be hard to make alone, especially when there are multiple power structures in place. Community and peer support can be helpful. Conversations are necessary. Strategy is essential. The Equity Young Members' Committee are an active part of making change in the union and within the industry. The union holds elections for committees every two years, and the nomination list is now open for the 2019-2021 committee term. If you would like to find out more, do visit the Equity website (you'll need to log in to view this page) - we hope you'll consider putting yourself forward!
Email us if you have any questions about what the committee is like or what it involves: ymcom@equity.org.uk